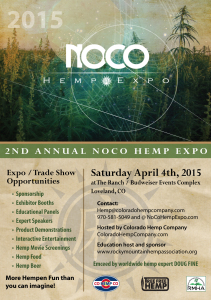 NoCo Hemp Expo 2015 – April 4th at The Ranch Events Complex, in the Thomas M. McKee Building, 5260 Arena Circle, Loveland, CO 80538.
Information on Sponsorship, Vending, Tickets, Speakers and Activities will be coming soon.
___________________________________________________________________________
Thank you for a SOLD OUT 2014 EXPO!!!  We had a great time and an awesome event from the speakers to the sponsors to the exhibitors to the people who bought tickets.  Thank you so much!
___________________________________________________________________________
April 5th, 2014 is the date for the inaugural NoCo Hemp Expo, which takes place in downtown Windsor at Ricky B's Sports Bar and Music Venue, formerly the Duke of Windsor.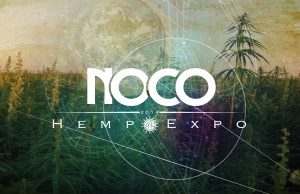 The purpose of this event is to bring together like minded people, from consumers, business owners, aspiring entrepreneurs, artists, entertainers and authors, media entities, non-profit support organizations, and all around advocates for the movement of industrial hemp development in the USA.
We have a great lineup of speakers, exhibitors, entertainers and sponsors who all have a sincere passion for hemp.  Anybody wanting to find out information about what's happening on the state, national, and international level regarding industrial hemp, should attend this event.
For the inaugural expo, we have chosen a smaller, more intimate setting, in the heart of Windsor, CO.   The venue offers an expo area, main room with stage, PA and projector, full bar and kitchen.   We'll have a specialty hemp food and drink menu and will  offer vegan hemp burgers, hemp green chili, hemp salads, hemp appetizers, hemp iscream, hemp beer, and hemp based CannaEnergy with a shot of Zebra vodka.  There will also be additional food items off the regular menu.
TICKETS ARE SOLD OUT!!!
Contact us at hemp@coloradohempcompany.com or 970-581-5049
FB event page at NoCoHempExpo